Glass processing project is being conceived to set the following line:
Tempering line for processing the Clear, tinted, Hard and coated Reflective glasses, Low E glasses and screen printed glasses and other high performance glasses by Horizontal Tempering furnace from LANDGLASS-CHINA.
The HTF is capable to produce the 2440 x 4200 mm size glass sheets from 4.0 mm to 19 mm thickness. This jumbo size glass Furnace is selected for catering the demand increasing day by day in Hotels, commercial building, shopping malls and residential complexes. The glass are used in jumbo size to reduce the numbers and fitting of glasses which not only cut the project cost but also reduce the fitting time and enhance the aesthetic look.
The internal partition, wall and entrance of hotels and malls are made of glass due to aesthetic beauty and also the see through requirement
There are more than seven plants installed and in operation in India. Sufficient trained manpower is available in running and maintenance of plant.
The CNC semi-Automatic cutting line with both side glass sheet loader connected with CNC Cutting table with conveyorised belt transfer and attached with air floatation assisted shorting table with longitudinal and cross breaking bars is help to cut one full size sheet of 2440 x 3660 mm in less than 2 minutes.
The line is capable to achieve the 110 Sq meter cutting of glass sheet per hour which will load the HTF for all three shift production
Brief about tempered glasses is as below.
Project Name: DLF Mid Town Glass Specification: SCN145
Quantity: 22000 Sqm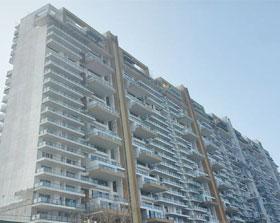 Project Name: Risland Sky Mansion
Glass Specification: SKN176
Quantity: 5000 Sqm
Location: New Delhi
Project Name: AIMMS
Glass Specification: PLTG
Quantity: 4000 Sqm
Location: Jodhpur
Project Name: Genpact
Glass Specification: SKN144
Quantity: 2300 Sqm
Location: Jaipur
Project Name: MNIT
Glass Specification: ST167
Quantity: 1200 Sqm
Location: Jaipur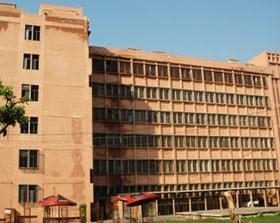 Project Name: Sarojni Naidu Medical College
Glass Specification: KT440
Quantity: 1000 Sqm
Location: Agra
Project Name: Power Grid Corporation India
Glass Specification: ET725
Quantity: 1000 Sqm
Location: Manesar
Project Name: Hotel Chanakya, MI Road, Jaipur